Main content starts here, tab to start navigating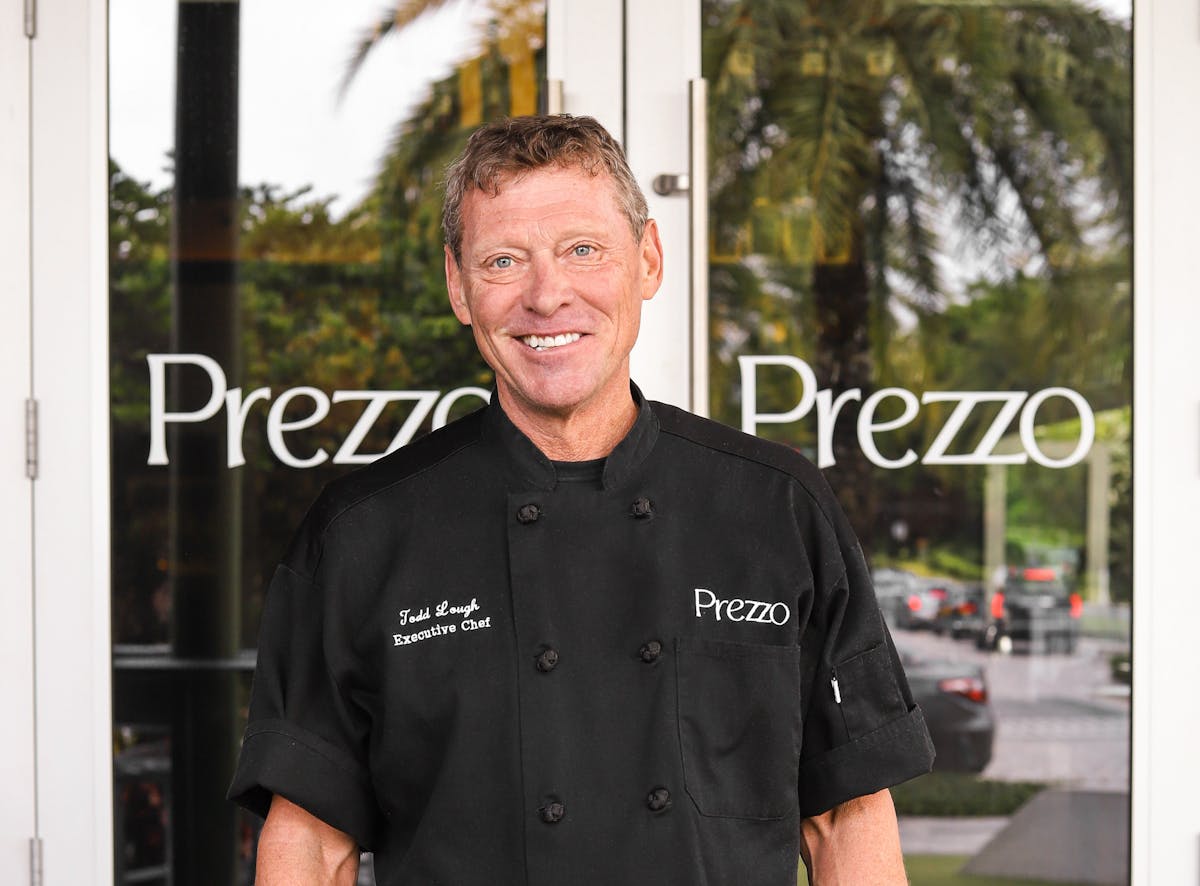 Todd Lough
Executive Chef - Boca Raton
Chef Todd Lough believes that when it comes to the culinary arts, there may be both a correct way and an easy way to prepare any recipe, but in his kitchen, he never takes a shortcut in creating the superior Italian dishes he serves. Joining Prezzo in early 2022, Chef Todd has put his definitive dedication to freshness and flavor on the menu.
Currently a Boca Raton resident, Chef Todd grew up in a military family, bouncing from Ohio to Colorado and back again. Decades ahead of the curve, it was in the Springfield, Ohio gardens of his aunt and grandmother that a young Todd first embraced the now ubiquitous farm-to-table cuisine. He helped them cultivate their crops and they became his biggest influence. As a budding chef who would dedicate his career to cooking from scratch, Todd discovered that their freshly harvested ingredients made a huge difference, compared to the usual grocery-bought fare he was given at home. The impact of fresh-grown flavor on his youthful palate gave Chef Todd his first taste of how to create truly great food.
A self-proclaimed "old school" chef, Chef Todd had very traditional training in the culinary arts and found his biggest professional influence at Ernie's, a beloved French restaurant in San Francisco. Ernie's young Chef Bruno took Todd under his wing and revealed the chemistry behind creating perfect sauces, from the temperature of the pot to unlocking the top textures of butter. Chef Todd has also worked in Asian and Latin restaurants and began his first professional foray into Italian cuisine in 2017. There the kitchen was devoted to made-from-scratch pastas, breads, and desserts and he instantly fell in love with the authenticity of all the fresh ingredients that make superb Italian dishes, like garlic, basil and olive oil. He quickly realized that simple dishes are often the best dishes, a core belief he brings to Prezzo.
Chef Todd has also helmed kitchens at Boca Raton's Louis Bossi and Max's Grille.
In Florida, Chef Todd found a wealth of purveyors of fresh local ingredients and he is adamant that every item must meet his standards. Because there are so many farms in the area, he has the luxury to be a perfectionist. For example, his Linguine ala Pesto has, two main ingredients: pesto and pasta, but he knows that to make it exceptional requires the freshest basil. In addition to such farm fresh produce, he deploys his own brand of culinary chemistry to strike the ideal balance of cheese and olive oil in the popular dish. He also finds magic in making meatballs, balancing the liquid elements of heavy cream and eggs with the breadcrumbs, adding oregano and fresh garlic, then folding it with the meat for a perfect texture.
Similarly, Chef Todd has put his own mark on Prezzo's Pomodoro Sauce. He took all the usual ingredients and put them together in his unique way, resulting in a delectable new flavor. After serving his sauce side-by-side with the previous recipe to the Prezzo staff, their resounding rave reviews of the new creation demonstrated Chef Todd's ethos that using the same ingredients, but tweaking the process used to combine and cook them gets the desired effect—in this case, a wonderfully curated Pomodoro Sauce.
Other items on Chef Todd's Prezzo menu include his all-new, signature Rigatoni Bolognese – a local favorite, especially among the restaurant's growing number of younger guests, including his 22-year-old son. He pays ultimate attention to the seasonality of ingredients, abiding by such ironclad rules that shellfish isn't served in any month that does not contain the letter "r," because the heat of summer months negatively affects the taste.
While Prezzo's motto is "In Garlic We Trust," Chef Todd is eager to please the rare guest that doesn't want garlic in their dish—or others who prefer to modify the menu to meet their particular dietary needs and preferences. While this presents a challenge, he is committed to in-depth training for staff to make sure they are noting guest requests correctly and communicating them accurately to the kitchen to ensure everything is made to their specifications.
For guests looking for the inside track on what to order on the Prezzo menu, Chef Todd advises to always consider the Chef's Special. His culinary experience, combined with his attention to freshness and flavor, means that any dish he calls special will certainly be extraordinary.