Main content starts here, tab to start navigating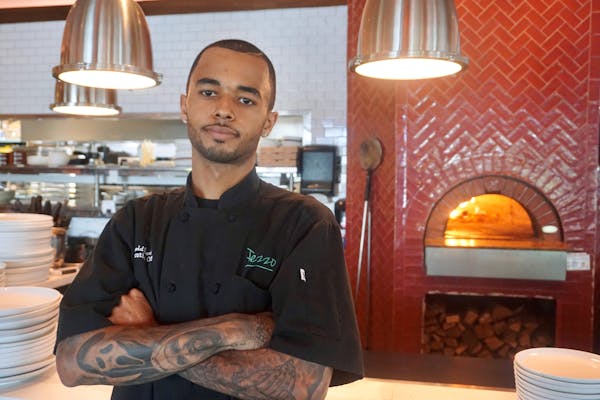 David Garcia
Executive Chef
Hailing from the west coast, Chef David Garcia grew up in Baldwin Park, California. He began his culinary career attending Le Cordon Bleu College of Culinary Arts in Los Angeles, CA; stage at local restaurants to pick up new techniques and build experience with knowledgeable chefs. He then graduated in 2012 with degrees in Culinary Arts; Baking & Pastries.
In 2014, at just 20 years old, Garcia decided to take his talents to the East Coast and landed in Florida starting off in the catering business. A few short months later, he landed his first job in an Italian kitchen as a line cook for Angelo Elia's in Parkland, FL. After months of hard work and dedication, he was promoted to lead line cook. With no more room for growth in that position, he took his skills to work as a sous chef at Tavolino Della Notte in Coral Springs, FL. This position provided the opportunity to learn further responsibilities as a lead chef, in addition to growing his experience and technique for Italian cuisine. The time came to make a move and Garcia joined the team at Prezzo, initially as sous chef. Not long after, the opportunity arose for him to be offered the position of executive chef.
When asked how he creates his own style as Prezzo's executive chef, Garcia responded with, "Italian food is the one cuisine that I've had extensive training in and years of experience. When I stepped into the Executive position at Prezzo, I had a vision to put out more classics with a modern, new-era twist to them. Simple dishes become so much more vibrant and extravagant when you have the tools and ingredients to bring up to the next level and that's what I strive to do here each and every day."
His approach to food and the art of cooking is not about impressing those around him. It's about making his guests feel comfortable. He's a firm believer that you don't always have to make a fancy dish; simply using fresh ingredients is all you need to warm the soul.
Garcia resides in Pompano Beach with his beautiful family and children. He loves to spend his free time with them; going on trips and exploring new places. He likes to try different restaurants and new cuisine and he is a self-proclaimed 'geek' with computers where he enjoys building or programming them.